Interview by Richard Marshall
(Art: Francis Bacon)
'How do we explain the normativity of norms? If 'normativity' is the property of being a norm, then we explain it the way we explain the triangularity of triangles. We say what triangles are and what properties they have. Is there more?'
'Hans Kelsen said that, insofar as we interpret it as law, we must presuppose that it too was lawfully created, under the authority of a fictive, hypothetical, 'Basic Norm'. (Fictive, because no such norm exists: the First Constitution came first. Hypothetical because we presuppose it only if we think of law as constituting norms. We needn't: we can think of law as brute power.)'
'Law is thoroughly historical. The best justification for P (given the rest of the law) may be something no legislator or judge has ever heard of and, were it drawn to her attention, might be repudiated. On the other hand, accepted,endorsed, or proclaimed' justifications' for P could be law; but that is because accepting, endorsing, proclaiming etc. are all positive, datable, acts, and in most legal systems they are sources of law.'
'Some things should be hated, but I'm not sure that any people should be, not even Donald Trump. The Buddha said, 'Hate is never appeased by hatred, but only by non-hatred. This is an eternal truth.' To me, Trump seems more pitiable than hateworthy.'
'I can't see much wrong with requiring—in an age-appropriate sex-education class, and subject to principled opt-outs—that pupils watch brief clips of ordinary consensual, non-violent gay and lesbian pornography. I doubt it would break down prejudices, but it might promote self-awareness, especially among boys. (As they say, there is no such thing as an insincere erection.)'
' The conceptual question whether trans-women count as women is another matter. (So too, the 'metaphysical' question, if there is such a thing, whether trans-women are women.) On this issue, I hew to Simone de Beauvoir's view that our concept 'woman' includes an important path-dependent element, and I think that most trans-women lack the life histories that constitute woman-hood. But there is room for argument about that. 'Woman' is a cluster concept, and anyway it is not as if 'man' or 'woman' have sharp boundaries. There is also room for argument about whether, if Beauvoir is right, we ought to revise or abandon the concept 'woman'. This is really a question of whether we should ditch our gender concepts altogether.'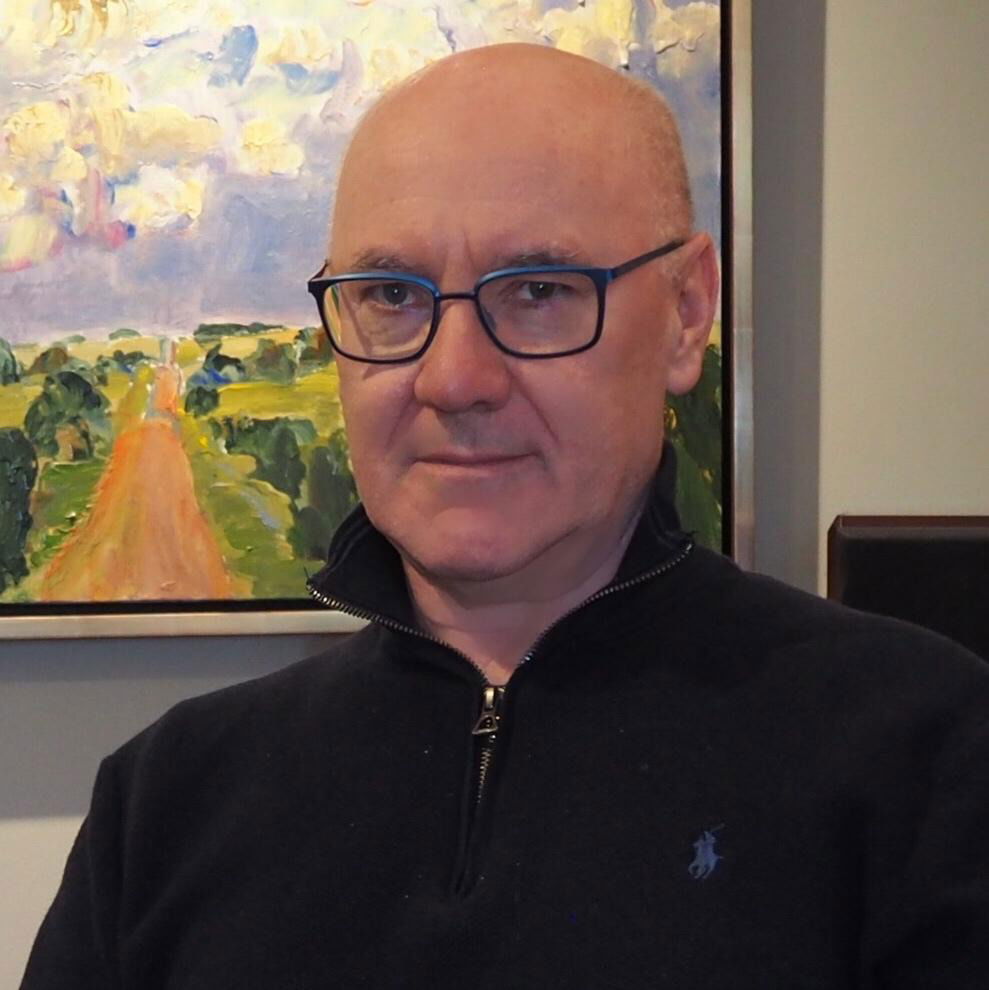 Les Green is the Professor of the Philosophy of Law and Fellow of Balliol College. He also holds a part-time appointment as Professor of Law and Distinguished University Fellow at Queen's University in Canada. After beginning his teaching career as a fellow of Lincoln College, Oxford, he moved to Osgoode Hall Law School in Toronto. He has also been a visiting professor at many other law faculties, including Berkeley, NYU, Chicago and, for some years, at the University of Texas at Austin. Professor Green writes and teaches in the areas of jurisprudence, constitutional theory, and moral and political philosophy. He serves on the board of several journals and is co-editor of the annual Oxford Studies in Philosophy of Law and of the book series Oxford Legal Philosophy. Here he discusses legal norms, Kelson's ideas regarding this notion, the pace of coercion in law, how free should free speech be, hate, pornography, and issues regarding trans. A note here - this interview was conducted before the recent problems that led to me relocating to this site. The question I ask here and the ones I have asked before are all in the same ball park and were designed to get interviewees to respond as they saw fit - some people have not liked the question and some have not liked the answers but it should be obvious that there's no hate speech going on nor is there any transphobia. If you think this is not a safe space because of the views being expressed then I'm afraid that's your problem - a reasonable assessment of what these interviews are doing would not justify your anxieties. Finally he discusses progress and originality in philosophy of law.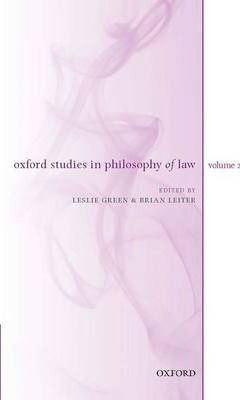 3:16: What made you become a philosopher, and why of law in particular?
Les Green: I wanted to be a university teacher, and of the subjects I was, or could become, qualified to teach, I enjoyed philosophy most, and seemed to be successful at teaching it. As a student, the only other jobs I contemplated were in journalism or law. I had written columns for the student press and for a (now defunct) national gay newspaper, and I enjoyed that, but couldn't see any way into the profession. Law was the other possibility—everyone's fallback—until I spent one summer working in a trial court and another with the Criminal Investigation Division of a police force (back when paid internships were still a thing). I hated both. Also, the only lawyers I knew led what seemed to me dreary lives. Much later, I got to know brilliant judges and counsel doing important work in human rights and other things that mattered to me; but as a student I could see that there weren't many jobs like that and, anyway, they weren't going to people of my social class or proclivities. (By the way, in England that is still pretty much true.)
I came to the philosophy of law as a postgraduate. At Oxford in the late 70s and early 80s, Ronald Dworkin, Joseph Raz, Amartya Sen, and Derek Parfit were giving enormously stimulating seminars, and HLA Hart was still active. Raz had been my tutor in jurisprudence and political theory, and when I stayed on for the DPhil he became my supervisor. I also learned a huge amount from my contemporaries. Nicola Lacey, Denise Réaume, Jeremy Waldron and I would head to the Lamb and Flag pub for post-tutorial discussion and consolation. Later, Jeremy and I convened a reading group of two members, meeting alternately at his college or mine. We guarded that time jealously and worked hard at whatever text we had chosen to discuss. One year, Alasdair MacIntyre was there as a Visiting Fellow. At one of our working breakfasts, MacIntyre tried to edge down the table towards our open copies of The Philosophy of Right. Failing to recognize him, Waldron and I edged away, leaving MacIntyre to his solitary bacon and eggs. A missed opportunity.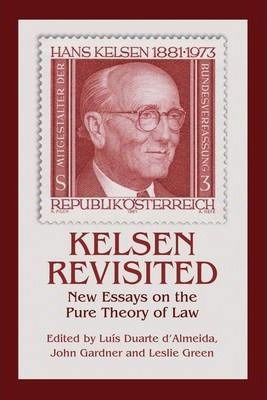 3:16: A big issue for philosophy of law is how to understand the legal 'ought', the fact that some legal statements can be presented as statements of what a person ought to do. You're a positivist, aren't you; so for you law is just a matter of fact. Unless you think the matter of fact can be normative, I guess the question is where does the normativity come from? Could you first sketch the landscape here for those of us not familiar with it?
LG: A norm is a guide to conduct, belief, emotion etc. Some legal statements can be presented as statements of what a person ought to do because some laws are norms. How do we explain the normativity of norms? If 'normativity' is the property of being a norm, then we explain it the way we explain the triangularity of triangles. We say what triangles are and what properties they have. Is there more? Is there a 'source' or 'ground' of the triangularity of triangles? Of course not. In the philosophy of law, some people saythey are looking for the source of the normativity of norms. This supports a gig economy: it creates little janitorial jobs clearing up philosophical nonsense, but it doesn't teach us anything about the nature of law.
Thankfully, many people who say they are investigating the normativity of norms are doing something better. Some are pursuing the excellent question of what sort of things are apt for serving as legal norms. Laws aim to guide people's conduct up front, not in arrears. (There are retroactive laws, but even they aim to guide somepeople's conduct up front, e.g. the conduct of police or judges.) Something can work that way only if it is intelligible to those whose conduct it aims to guide, and only if its addressee can know in advance what counts as conformity to it—not just 'in principle' or 'in theory', but in fact. A map that someone could 'in principle' read, but which could not actually be read, would be useless on the hiking trail. This puts constraints on what sort of things are apt for serving as legal norms and, at the lower boundary of aptitude, constraints on what a legal norm is.
A second important question about legal norms often misdescribed as a quest for the source of normativity is this: when is it a good idea to have or conform to a legal norm? Too many legal philosophers worry only about our responses to existing legal norms but, as Jeremy Bentham knew, the first question is one of legislation (which could be a matter of making new law deliberately, or a matter of recognizing some pre-existing norm—a custom, for example—as having legal force). Whether it is a good idea to legislate with respect to some matter is an 'ought' question. What about our responses to existing laws? A pragmatic feature of legal speech, especially professional speech, is that legal norms are generally put to us in the spirit that, or with the presupposition that, there is a duty to conform to them—judicial orders are meant to be obeyed. Yet we can ask: (a) Why does legal speech standardly have this feature? And (b): When, if ever, should we respond to legal orders by treating them as they ask to be treated? The correct answer to (a), whatever it is, is a matter of explaining the pragmatics, and that—to my way of thinking—is an ordinary 'is'-type question for linguistics and the philosophy of language. The correct answer to (b) is a straightforward question of political morality. There is nothing here to worry 'is'/'ought' separatists.
3:16: So how do you tackle the issue – what do you make of the legal ought here? Are you broadly speaking with Kelsen's notion of 'basic norm'?
LG: The law doesn't just contain norms; it is (or contains) systems of norms, norms that in some sense stand or fall together. One interesting way laws stand together is that they can be created under the authority of other laws. The Education Act, say, was created under legal powers of the Legislature, whose powers are granted by the Constitution, which is in turn the product of a lawfully amended and interpreted First Constitution. But what about that First Constitution? How did it come to be law? Hans Kelsen said that, insofar as we interpret it as law, we must presuppose that it too was lawfully created, under the authority of a fictive, hypothetical, 'Basic Norm'. (Fictive, because no such norm exists: the First Constitution came first. Hypothetical because we presuppose it only ifwe think of law as constituting norms. We needn't: we can think of law as brute power.)
Kelsen came near the truth, but he also made some mistakes. For example, he thinks something is a law only if it is created under the ultimate authority of the Basic Norm of that legal system, and also that N isthe Basic Norm of that system if and only if N is the norm under the presupposed authority of which all and only the norms of that system were created. He can't have it both ways. HLA Hart showed us the path out of the maze. At the bottom (top?) of every legal system is an actual customary norm (not a fictive norm) practiced by the officials of that system, which officials are identified, ultimately, by the de facto power they have when performing their official roles. Hart called this the 'rule of recognition'. It tells officials how to recognize law and directs them to apply it.
But Kelsen was right about something important. The relation between lower and higher legal norms is not a matter of deduction or inference. Philosophers help themselves to any conclusions that follow from true premises by means of truth-preserving rules of inference, such as modus ponens. Lawyers have less freedom. We can't 'deduce' what the law actually is from true legal propositions together with truth-preserving inference rules. We can't take all valid norms in the US Constitution and, by logical inference, derive the rest of US law. We need to discover what norms Congress and the courts actually createdunder the auspices of, or using the powers granted by, the 'higher' norms of the Constitution. These new norms can include special norms for legal inference, and these may for legal purposes modify, or ignore, rules of logic (including deontic logic). Unsurprisingly, some familiar rules of inference arealso legality preserving, because and to the extent that they license legal inferences that are taken to be obvious, acceptable, and so on.
This is one reason it is mistaken to say (as Ronald Dworkin used to), that if P is the law, and J is the best justification for P, then J is also the law. The relation J-justifies-Pis atemporal. Law is thoroughly historical. The best justification for P (given the rest of the law) may be something no legislator or judge has ever heard of and, were it drawn to her attention, might be repudiated. On the other hand, accepted,endorsed, or proclaimed' justifications' for P could be law; but that is because accepting, endorsing, proclaiming etc. are all positive, datable, acts, and in most legal systems they are sources of law. In common law systems, for example, there is no doubt that, in addition to what lawyers call 'black letter' law, our legal systems contain law derived from the purposes that are taken to justify or underlie black letter law. Quite a few law students, and even some legal philosophers, are misled by this fact into thinking that legal positivism must be false. Just the contrary; the legal importance of accepted justifications shows how deep the positivity of law runs. A particular legal system can be more or less friendly to such 'purposive' interpretation, but that is just a matter of local colour.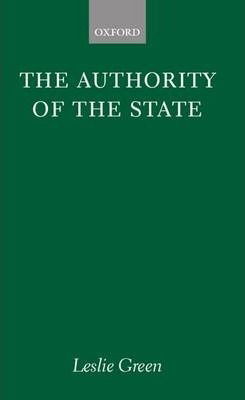 3:16: How do you understand the place of coercion in law – you make the point that it's important to keep the force of coercion distinct from duty and power respectively. Can you say something about this and what you take coercive power in law to be?
LG: Every legal system imposes duties on people, that is, norms requiring that they do something, whether or not they want to, and even in the face of some reasonable grounds for non-compliance. An effective legal system provides incentives for its subjects to conform to such duties. The incentives are coercive when, by threat (or, rarely, offer) they make it infeasible for subjects to do anything other than conform. Lots of duties are backed up by coercive incentives; but not all are, and none need be. Law could just take advantage of people's background motivation to do things. This is also true when a law does not impose duties, for instance, when it creates powers in the hope or expectation that people will use them. We have no duty to make a will or to get married; but in each case the law provides not only legal means for us to do so, but also material incentives for doing so. When provided by government with the intention that people shall use them, induced by the incentives it provides, it is an exercise of social power.
In the same-sex marriage debates, for example, some gay people thought opening marriage to everyone on equal terms would only encourage gay people to marry, and thus support an institution they held to be morally deficient. They preferred to achieve equality by levelling down and getting rid of legal marriage across the board. But it would be wrong to think that levelling up forcedgay people to marry. It was, however, an expression and exercise of social power. There was never any serious prospect of our legal systems abolishing marriage. Marriage is incentivized, in part because it is quite useful to the state. But people are not coerced (by law) into marriage.
3:16: We'll probably get a good understanding of the normative issues you're addressing if we discuss how you approach some issues you've worked on. For example, how free should free speech be? Some would draw the line at hate speech – but as Brian Leiter has pointed out, some things should be hated – like Trump for example – and surely, we should be able to express that hatred?
LG: Some things should be hated, but I'm not sure that any people should be, not even Donald Trump. The Buddha said,'Hate is never appeased by hatred, but only by non-hatred. This is an eternal truth.' To me, Trump seems more pitiable than hateworthy.
In any case, those who hold, as I do, that it is sometimes right to prohibit 'hate speech' do not have in mind prohibiting people saying things like, 'Trump is a racist, a liar, and a traitor.' First, hate speech laws apply to a restricted target, that is, to members of groups picked out by traits that constitute unlawful grounds of discrimination (race, sex, disability, gender, etc.) Second, hate speech laws are subject to demanding mens rearequirements: what is prohibited is not saying things that are in fact hateful about members of those groups, but doing so publicly, with the intention of stirring up hatred against them, or in circumstances where one knows, or should know, it is likely to do that.
Some worry that such prohibitions will end in a slippery slope, with the boundaries of the hateful being pushed towards the merely offensive, insulting, or annoying. Probably someone will try that on. But it is not the job of philosophy to prevent such tactics; our job is to explain why they are misguided. In fact, I don't think 'hateful' is any harder to pin down than, say, 'fraudulent' or 'defamatory', and I haven't noticed courts trying to widen its scope. I have a different worry. Even jurisdictions with hate speech laws rarely enforce them. (Scroll through Twitter.) When the authorities ignore, or wink at, hatred it harms not only the vulnerable groups that hate speech laws are supposed to protect, but also the rule of law itself.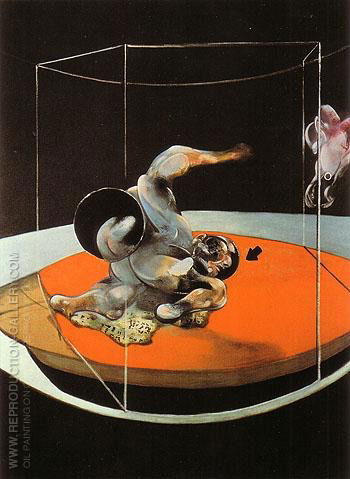 3:AM: And you're OK with pornography aren't you – you'd have all us straight boys watching gay porn, for starters, just to break down prejudices and open up minds – so is that one of the reasons you defend it – that it's got the potential to be a force for good? What do you say to those who say that the very young now have very easy access to it and it's making relationship formation difficult for this generation?
LG: If 'OK with' means 'should not be criminalized' then, yes, I am OK with consensually made and used pornography. I've also joked that philosophers ought to take a break from preparing the ground for prohibition and consider, as a hypothetical, whether it might ever be permissible to require people to view pornography. For example, I can't see much wrong with requiring—in an age-appropriate sex-education class, and subject to principled opt-outs—that pupils watch brief clips of ordinary consensual, non-violent gay and lesbian pornography. I doubt it would break down prejudices, but it might promote self-awareness, especially among boys. (As they say, there is no such thing as an insincere erection.) It might also be healthy for teens to know just how ordinary gay or lesbian sex is. But maybe, as your question suggests, they have already seen it all.
When I first wrote about pornography, I was mainly interested in two problems. First, how far can familiar feminist criticisms of commercial pornography that is produced for a straight male audience carry over to, say, lesbian or gay pornography? (Answer: not far.) Second, does the online availability of commercial pornography—free clips, as loss-leaders—make it more harmful, less harmful, or what? (Answer: it's unclear.) I now think that the rise of what I call 'auto-pornography' is more significant. Many philosophers are still exploring the old 1990s-type issues when any teenager with a phone can now make and circulate his own pornography, and a great many do. I'm not yet sure what to think about that, but I don't want children or teens prosecuted (as they occasionally have been) under sexual offences laws.
I also don't know if this explains the rising difficulty, if there is one, in forming intimate relationships. Offhand, I'd put my money on the fact that so many young adults are still living with their parents, have no disposable income, and little free time. Working two jobs while living with mum and dad isn't a great situation in which to develop a healthy relationship with yourself, never mind another person. In the realm of sex and love, there is a huge temptation for philosophers to engage in what Robert Nozick once called 'normative sociology': the study of what the causes of social problems oughtto be. A lot of philosophical writing about pornography is marred by that.
3:16: What do you make of the current rather toxic discussion around feminism and transgenderism? Is 'self-identification' a problem?
LG: The discussion amongst philosophers and activists has become toxic. I know; I've received threats on account of my own, fairly conventional, views. But I'm more troubled by the fact that, amongst legislators, there is so little discussion of the possible conflicts of interest between women and trans-women. (Though in Scotland that discussion is opening up.)
It is wrong for the medical professions, especially pseudo-scientific fields in psychiatry, to be the gate-keepers of gender change. To feel utterly heartsick living as a man, and to want to live as a woman instead, is neither an illness nor a symptom of one. Many men can probably understand mild versions of that feeling. In a tiny minority of cases, people who loathe their gender stand no chance of leading happy lives without the help of medication or surgery, and at that point the medics do need to be involved (and closely regulated). But we should not also hand over to them the authority to decide who is entitled to what designation on their passport, or to use which toilets. These are questions of political morality.
The controversial issue is what should replace medical designation, for legal purposes. In ordinary personal life and interaction, we should treat people, and refer to them, according to whatever gender identity they prefer—or none. It is an insult to do anything else. But it does not follow that that is also the right answer in all legal (or scientific, or medical) contexts. When the question 'who has the right to do X?' turns on gender, and has legal effect—authoritative rulings, coercive enforcement, stigma etc.—we need to give greater weight to the interests of other people. It is no longer just a question of decency and good manners. When a former-man who is now a trans-woman demands, as of legal right, access to traditionally gender-segregated facilities (change rooms, toilets, prisons), or programmes (affirmative action), or employment (in rape crisis centres) the stakes are high. Historically, much gender-segregation was wrong, but in these cases its purpose and effect is to advance the interests of women. For trans-women, admission to these spaces and programmes is an important sign that they are finally, fully women. But for other women, it would be to take away spaces, resources, and programmes that they need. The conflict of interest is real.
In this context, 'self-identification' means that lawshould give decisive weight to the sincere affirmation of someone who was notformerly a woman that now she is. It matters that the affirmation be sincere, and to some extent stable, not only for practical purposes but also to reduce possible (if largely hypothetical) strategic and aggressive uses of self-identification. One option is something like the Irish model, requiring a statutory declaration and providing for penalties for abuse. But this will not resolve all the issues. I share Kathleen Stock's view that there are deep conflicts of interest here between women and trans-women. We may be able to avoid some of them, but I've a feeling that there will also have to be legislative compromises. We won't get there, however, until we can have an adult discussion of these things.
These, by the way, are all normative questions about law and policy. The conceptual question whether trans-women count as women is another matter. (So too, the 'metaphysical' question, if there is such a thing, whether trans-women are women.) On this issue, I hew to Simone de Beauvoir's view that our concept 'woman' includes an important path-dependent element, and I think that most trans-women lack the life histories that constitute woman-hood. But there is room for argument about that. 'Woman' is a cluster concept, and anyway it is not as if 'man' or 'woman' have sharp boundaries. There is also room for argument about whether, if Beauvoir is right, we ought to revise or abandon the concept 'woman'. This is really a question of whether we should ditch our gender concepts altogether. (There is no case to be made for ditching the concepts 'female'and 'male'; despite indeterminacies, we need the sex categories for too many scientific and medical purposes.) The question is too large to address here, save to say this: We cannot, change our concepts by philosophical argument, let alone by stipulation. We would have to change our world.
3:16: What would you say are the hardest problems to be tackled by philosophy – and philosophy of law at the moment – and have you any proposed solutions you care to sketch for us?
LG: At the moment I'm been worrying about what progress in my subject might look like. I'm not sure it is the hardest problem, but I'm sure it worries every philosopher at some point. I take for granted that philosophical progress, outside a few technical areas, is not going to be marked by convergence on truths or theories. My colleague Julie Dickson is exploring the idea that, in legal philosophy, progress can be marked by a kind of divergence, by a widening of attention in a pluralistic way. I'm attracted by Dickson's view and am eager to see how she is going to develop it. I don't have any solution of my own, however.
3:16: You're against originality in legal philosophy aren't you – why so hostile to originality here?
LG: I'm hostile to the pursuit of originality in legal philosophy—and also in most other areas of philosophy. By this I mean that one should not set out to say something new; one should set out to say something true. I've seen too many graduate students hobbled by the anxiety that their ideas are not original, even though they are very illuminating, and I've read far too many books where the only conceivable explanation for their curious doctrines is that they were written in order to be original.
Of course, everyone's work should be original in the sense that it should be authentically one's own, not cribbed from the internet or stolen from your graduate students. But 'originality' in the sense of being unique, unprecedented etc. is something that should emerge, if at all, only as a by-product of the search for truth. I also tend to think that many important truths in legal philosophy (and in life) are things we already know but of which we need to be reminded.
3:16: And finally, are there five books you could recommend that would take the curious readers here at 3:AM further into your philosophical world?
LG: There are many indispensable contemporary works in the field. But I advise newcomers to start where the authors of those books did: with the classics. Here are a few comments on the ones I've picked. Justinian's is not a book of philosophy; it is a book about Roman law. The reason to read it is that much legal philosophy, particularly by early authors, uses its framework and categories. It is also endlessly fascinating. Hugo Grotius lets you see some of the interest, and difficulties, in the idea that human affairs is regulated by 'natural law'. Jeremy Bentham is the first to develop legal philosophy as we understand the subject today. Reading his important work, Of Laws in General is an unpleasant experience, however, so I would start with some of the polemical essays in the collection below. They let you see where Bentham is coming from. And instead of Hans Kelsen's crucial work, The Pure Theory of Law, beginners could profitably turn to an earlier (and briefer) version of it, translated as Introduction to the Problems of Legal Theory. But the very first book to read is the most recent of the five. HLA Hart's, The Concept of Law succeeds in two tasks one might think incompatible: it introduces complete beginners to legal philosophy, and it sets down landmarks that even an expert needsto know. The current (Third) Edition has an enormously helpful introduction and many useful bibliographic notes.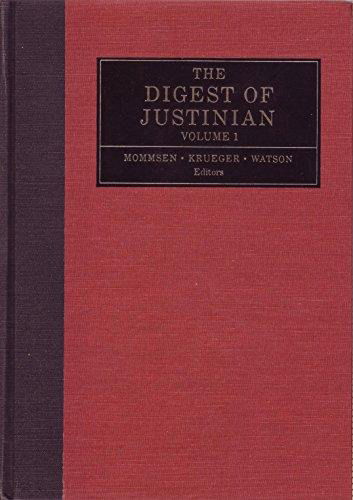 Justinian: The Digest of Roman Law: Theft, Rapine, Damage and Insult

Grotius: Rights of War and Peace.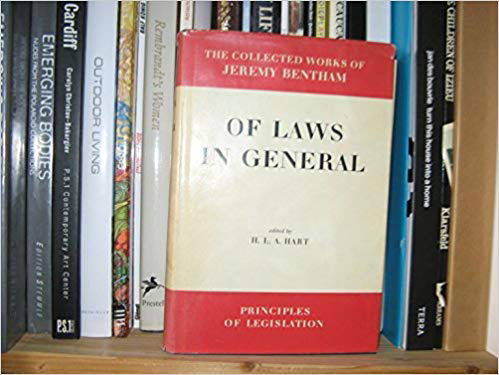 Bentham: Of Laws in General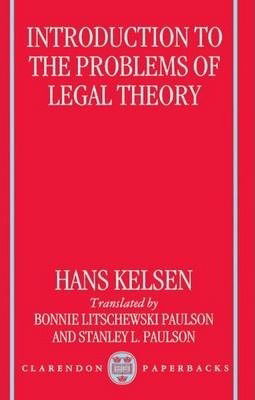 Kelsen: Introduction to the Problems of Legal Theory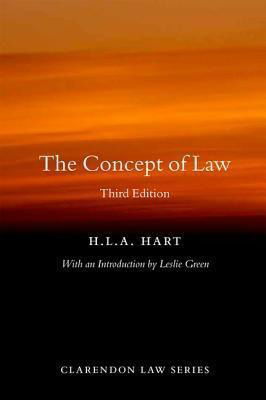 Hart: The Concept of Law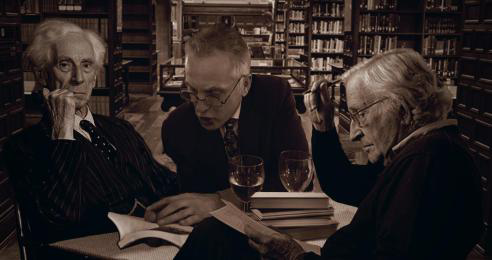 ABOUT THE INTERVIEWER
Richard Marshall is biding his time.
Buy his new book here or his first book here to keep him biding!
End Times Series: the first 302