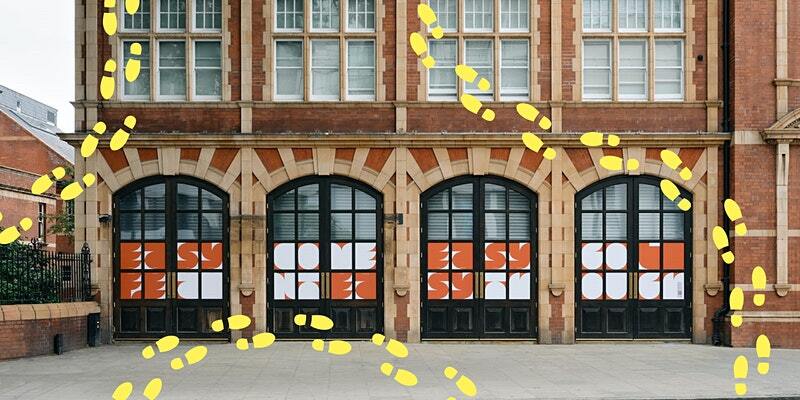 Find out about Typography here.
Typoetry invites residents and visitors to go window shopping for poetry and graphic design in the London Borough of Newham from 20 May to 17 July 2022. Around thirty works by poets from Newham, the UK and Switzerland are brought to life through designs by the typography students of the ECAL/University of Art and Design of Lausanne and displayed on the front windows of businesses and public buildings across Newham. ‍
About this event
Join us at Upton Park Station for a walk linking poetry and graphic design, with some of the Swiss and British poets exhibited performing as we discover nine of the 21 Typoetry venues. The tour finishes at the Central Park Café in East Ham;Poets present: Hartmut Abendschein, Heike Fiedler, Rushika Wick, Vicki Kaye, Vanessa Onwuemezi, Kayona Daley, Stephen Watts, SJ Fowler, Richard Marshall. Walking distance 2 miles: the attendees should expect a walking tour of around two hours, with few opportunities to sit. The group will walk along Green Street towards the south and turn into Barking Road towards the east. The walk finishes in East Ham with the artworks presented on Central Park Road, High Street South and Central Park.
The European Poetry Festival 2022 is the biggest festival yet, and one of the grandest celebrations of European poetry ever to take place in the UK. With 15 events over three weeks and 150 poets visiting from across our continent, EPF 2022 will be a free-to-attend celebration of literary liveness and cross-linguistic collective inventiveness.