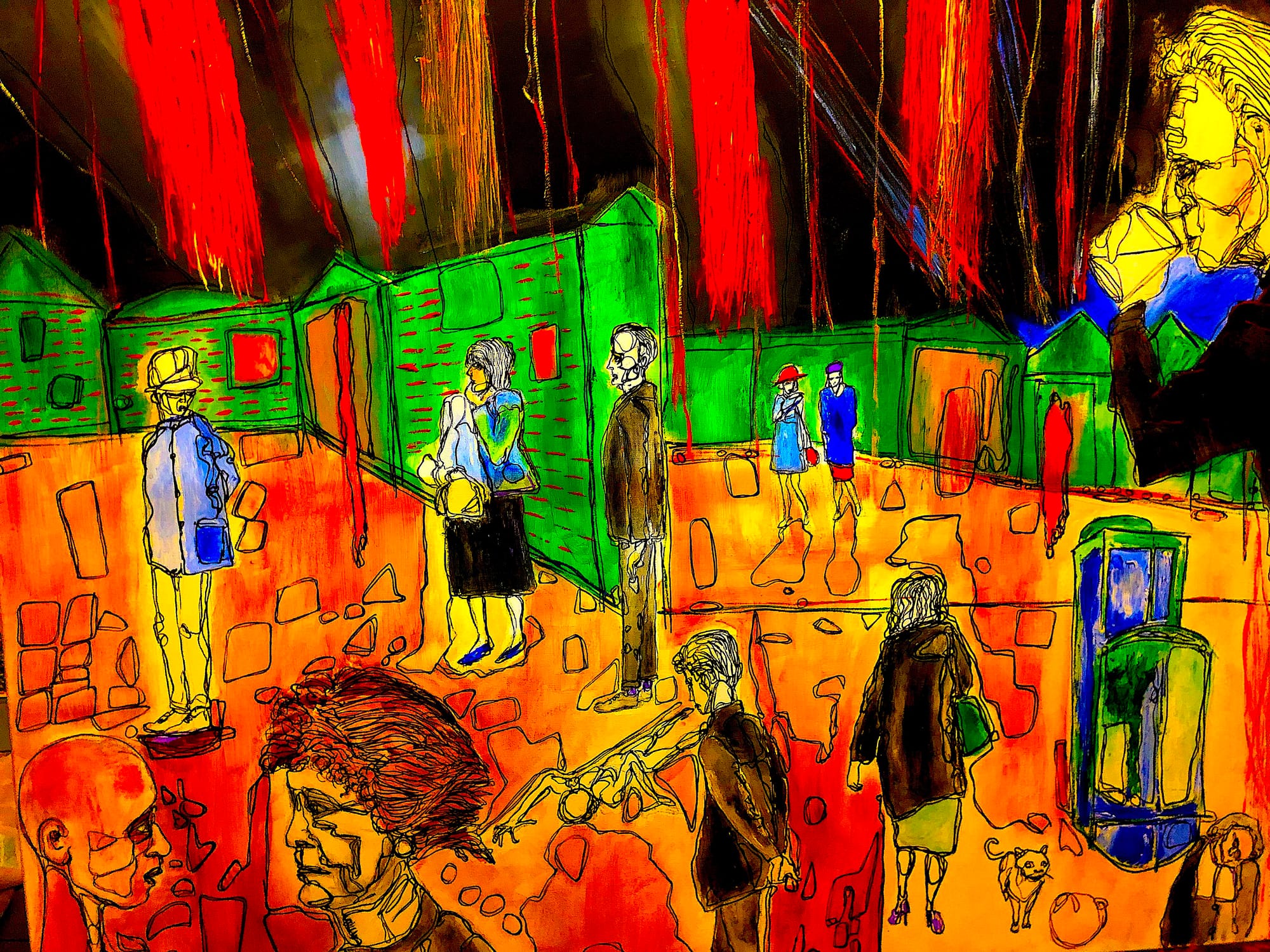 CANDID GALLERY
Torrens Street, Angel Islington EC1V 1NQ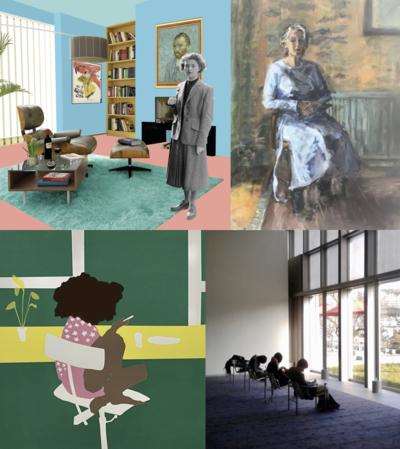 Room with a View
Exhibition dates: 16th -25th July 2021 (closed Mondays & Tuesdays)
Private View: Thursday 15th July 6-9pm (pre-booked only)
During the last year many people have not had access to spaces beyond their own four walls. The view from their window became an important connection with the outside world and for many it was the only way they could see loved ones with the safety of a glass screen between them. Being able to see nature through windows from the home had the potential to increase wellbeing and positivity.
This exhibition includes work depicting views of real & imaginary natural scenes, buildings and streets as well as the room, interior spaces populated with families and the activities that take place there.
I have four pieces in this in case you fancy dropping by and having a look.